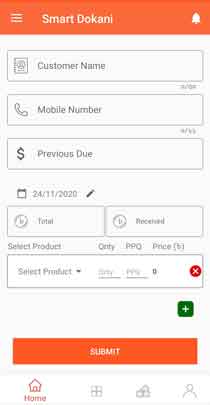 Restaurant Management POS App
Smart restaurant is a very convenient way for food vendors and eater to come together in one place. The pos app is at the heart of your restaurant management system. When your customer's orders get punched in, her details become a part of your database. This apart, the ticketing, billing, order confirm, order tracking, account and inventory, printing KOT – the key operational activities are handled by your POS. This way you can easily collect your customer information. You can now analyze customer data, see what works for you and make better, more informed decisions. Also, the customer data you collect is then used to feed your marketing.
Smart Restaurant App has so many features to use common people. You can easily use these features and increase your sales.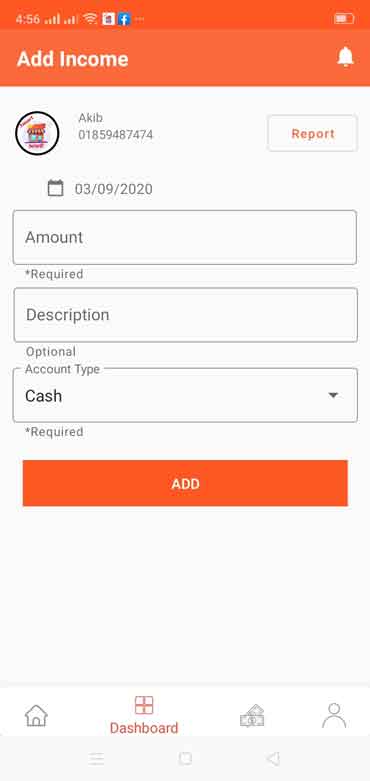 Mobile App for Restaurant Business
Save on commissions that you pay to third-party aggregators.
Gives you the ability to market yourself differently and differentiate from your competition.
Save more profit from each order
Keep track of your data.
Allows you to collect customer data – further allowing you to run your own CRM campaigns, marketing and keep customers engaged.
Safer and more secure data management.
Gives you your own space on the internet, your permanent, non-depreciating.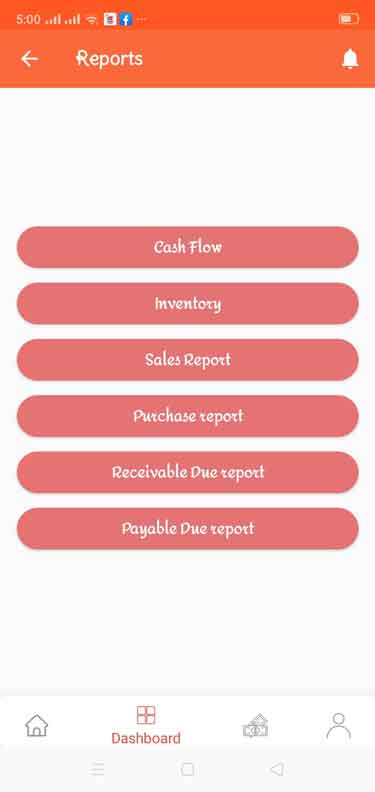 Benefits Of Smart Dokani
Digitalized Your Business
Smart dokani mobile app is the best retail mobile app for users. In this app, all features created to easy methods. Usees common words, because users can understand easily.
Smart Dokani has all of the features you need. You can use all the features for your retail shop management. Your data will be secure.
Store Management
Feature Of Retail POS App
You can better manage your retail store to use a cloud-based POS System. It's a sales tool that increases your revenue and easily deals with purchase and order.
Inventory Management
Inventory Management means, the process of ordering, storing, and using a retail shop inventory. It has included the management of raw materials, components, and products. It's as like as warehousing and processing such items.
Purchase
Purchase is a commercial document. It creates a good relationship between sellers and buyers. Purchase refers to types, quantities, prices for products, or services.
Sale
The sale is a transaction between sellers and customers. The number of goods sold given the time period of sale activities. Sales refer to earn revenue by selling their products or services.
Financial Report
Financial statement reports are formal records of financial activities that are base on the balance sheet, income statement, and statement of cash flow reports.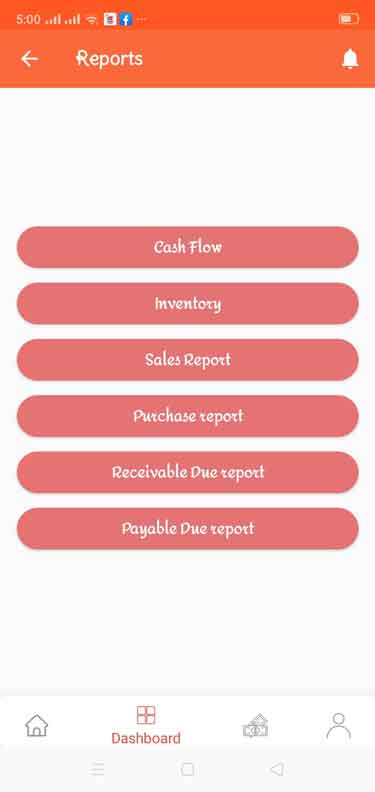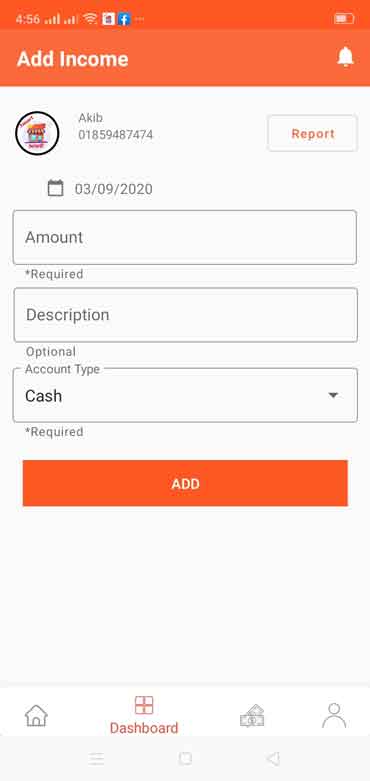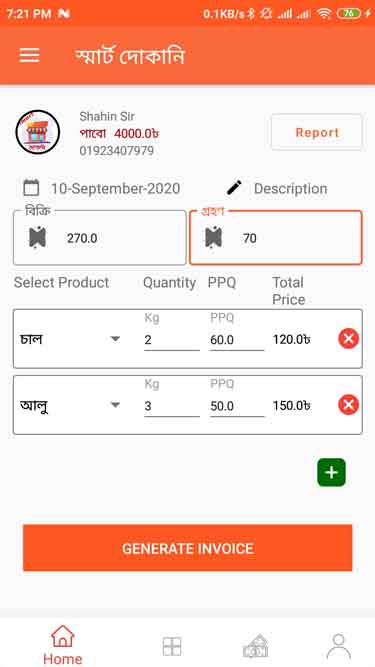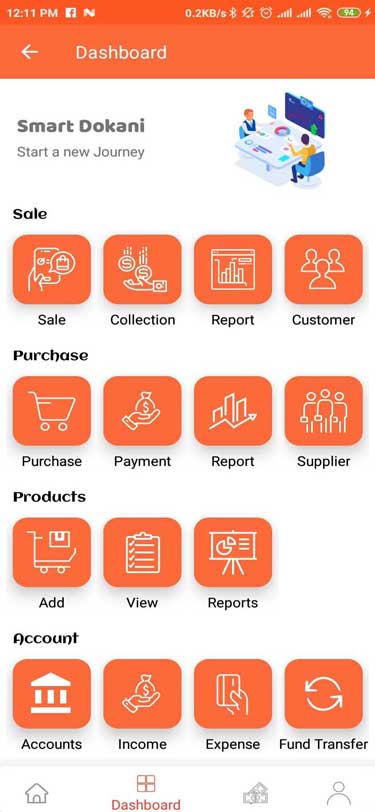 Millions Business rely on Smart Dokani
These amazing stats can be wrong, many happy customers around the world trust our service to boost their products
Retail Store
---
A place of business operate by a manufacturer or someone.
Food/Beverage Businesses
---
Analyzing Trends, Formulation, Technology and Products shaping the Food/Beverage Business.
Unique Businesses
---
Common styles all across the web. Nevermind that! Shine with unique styles.
Smart Dokani is ON
We Get It

Our devices are worked for this present reality since we've been helping organizations develop for a long time.

Simplify onboarding

Get going rapidly with resources for beginning and preparing staff.

Customer support 24/7

Contact us whenever with a huge number of Smart Dokani specialists accessible by talk, telephone, or email. We got you.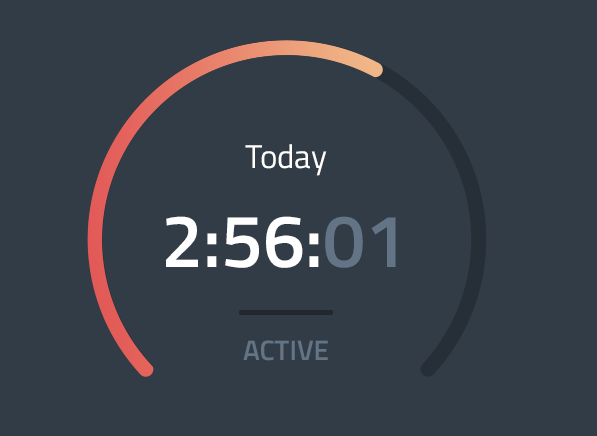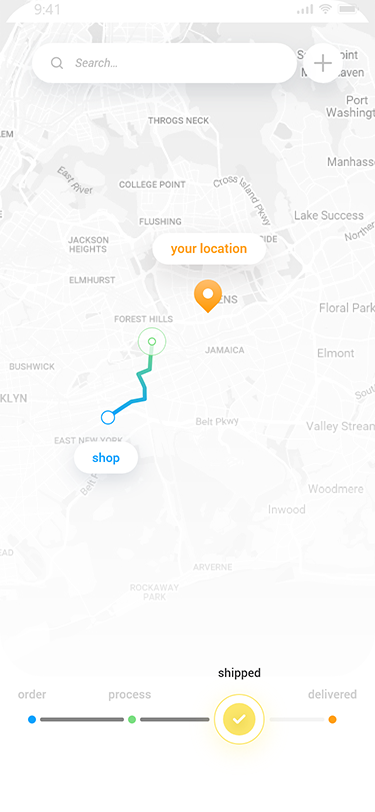 Do you have
questions
A list of questions generally customers ask us. Here you can find some answers with respected questions for the Smart Dokani Mobile App.
Smart Dokani...
Download the App
Click the "Download App" button and go to your play store to download Smart Dokani Application and install it. You can use it both Windows and IOS. Don't forget to drop reviews.